Wine glasses are fancy items that can be placed on most solid surfaces. This is one of the items which can hold many different kinds of drinks. To fill them, right click on a barrel of the drink that you want to fill the wineglass with, and then either place it down on a solid block, or drink it by holding down right click.
Right clicking on a placed wineglass will make you drink it instantly. Also, you can right-click an empty vessel with a full one in your hand, or vice versa to transport the fluids to and from each other.
Obtaining
Edit
One way to obtain wineglasses is by looting. They are often found in Dorwinion (most often in breweries). They are also frequently found in Gondor structures (mostly taverns) and in Lindon structures (especially in halls).
If you don't like to steal wine glasses from buildings, and would rather mould some glass, then you can craft your own, using the following pattern on a regular crafting table: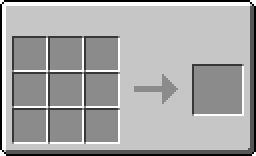 Ad blocker interference detected!
Wikia is a free-to-use site that makes money from advertising. We have a modified experience for viewers using ad blockers

Wikia is not accessible if you've made further modifications. Remove the custom ad blocker rule(s) and the page will load as expected.