Hey guys,
so maybe one or two weeks ago (or maybe more I can't remember) I posted a blog saying that I would be absent. Since then I have visited the SA server and posted a blog. So some of you might be wondering then why I said I would be absent. So let me explain and update you guys.
I've been having a very busy time so I occasionally have been able to post a blog or visit servers. But other than that I still am absent, I might be getting back on to things more now, but who knows. Oh and to prove I haven't been lying lazily around; here's a new texture I've been working on, It's an update to Dacil and I'm still figuring out how to implement it into my resource pack.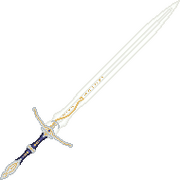 Thanks for understanding guys, tell me what you think and see you later.
Cundö Calassëru
Ad blocker interference detected!
Wikia is a free-to-use site that makes money from advertising. We have a modified experience for viewers using ad blockers

Wikia is not accessible if you've made further modifications. Remove the custom ad blocker rule(s) and the page will load as expected.