See also: Rhûnic Brick
Red Rhunic Brick is a type of block added in Public Beta 31, along with the Easterling Faction. It is used as an accent block in many Easterling structures.
Availability
Edit
It is found in most structures in Rhúdel, thus making it somewhat easy to acquire. It can also be crafted if one chooses to do so.
It is crafted with four sarngaran in a Rhûnic crafting table. Once crafted it can be made into stairs, slabs, or walls, using the standard recipe layout for those items on the Rhûnic crafting table.
A carved variant of rhûnic brick can be made from putting four brick on a Rhûnic crafting table in a square shape. Keep in mind that this only yields one carved brick.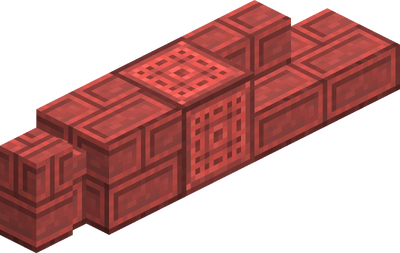 Ad blocker interference detected!
Wikia is a free-to-use site that makes money from advertising. We have a modified experience for viewers using ad blockers

Wikia is not accessible if you've made further modifications. Remove the custom ad blocker rule(s) and the page will load as expected.