Mud bricks are dark-brown bricks only obtainable after traversing the way to the jungle.
Availability
Edit
The mud brick is made from the vastly abundant mud found in the jungle. If doing any form of building or terraforming in the jungle, these bricks serve as a good use of the new material.
Currently no structure spawns with this block or its variants.
Crafting
Edit
These bricks are made with 4 jungle mud using a vanilla crafting table or your personal 2x2 grid, and are then craftable into slabs, stairs, and walls.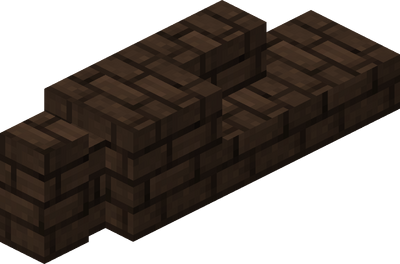 Ad blocker interference detected!
Wikia is a free-to-use site that makes money from advertising. We have a modified experience for viewers using ad blockers

Wikia is not accessible if you've made further modifications. Remove the custom ad blocker rule(s) and the page will load as expected.