Moderators are another group of staff on the LotR Mod wiki, lower in rank then Admins but above normal users. They should not to be confused with the Facebook Page Moderators, another group who moderate the Facebook page and are members of Mevans' close inner circle.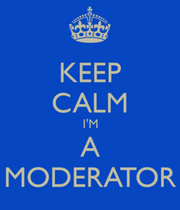 Types of Moderators
Permanent moderators are users who have constantly shown devotion to this wiki. They are able to have personalized name colours; some of them, including Ffets and GandalftheTurquoise, wield a Loremaster's shield, though any contributor can earn a Loremaster's shield if they are one of the top ten wiki contributors in a given year.
Content Moderator
These users monitor the wiki pages, and have essentially all the powers of administrators. The only things that they cannot do are the promoting, banning and unbanning of users, and modification of global wiki settings (i.e. CSS and JavaScript). Currently, the following users are content moderators:
Inactive Content Moderators 
Inactive Moderators are those that have not been on the wiki for a long time, though we hope to see them return.
War Pig1237

: 

War Pig1237

 serves as both a Wiki Content Moderator and Discussions Moderator. He is always very happy to be of assistance, and enjoys spending his time making various edits to articles and working with his colleagues 

AlteOgre

 and 

High King Ithilion

 to moderate the 

Suggestions Forum

. However, he most of all enjoys reading both the original works of Professor Tolkien as well as those posthumously published, compiled and edited by 

Christopher Tolkien

, he not merely possesses a great knowledge of this Wiki and the 

Lord of the Rings Mod

, but also of the works of his beloved Professor. Possibly even as much so as 

this

 fellow! 

War Pig1237

 has also been awarded the 

Loremaster's Shield

 accolade for the year of two-thousand and sixteen (see 

this

 Blog-Post by 

LOTRMod

).

GandalftheTurquoise

: 

GandalftheTurquoise 

has been a member of this Wiki since late December 2014, and has been busy ever since. He is a known skin-maker, and will happily make a skin for you if you ask nicely. He occasionally makes YouTube videos, and is the King of the Stiffbeards.
Discussions Moderator
These users moderate the forums and page comments. They can move, highlight, and lock forum threads, but their page-editing powers are the same as those of any other user. The following users are discussions moderators:
High King Ithilion: High King Ithilion is a discussions mod on the wiki, and, along with AlteOgre, one of the moderators in charge of managing the Sugestions Forums. He is a lover of the Noldor, and a loremaster of all things Tolkien. His greatest claim to fame is his love of the canon, which he constantly promotes, and his desire to keep the mod true to the lore. He enjoys making lengthy suggestions that will never be added, crushing all the non-canon suggestions, being over-obsessed with what's canonical, and arguing against plate armor, curved Elven swords, and more.
Gorbag12: Gorbag12 is the first orc who also enjoys playing as good factions, especially Durins Folk., Though he also enjoys playing evil on servers and single-player worlds. He lives in Germany and enjoys LotR more than anything else. He likes both the movies and the Books and tries to find the middle ground in the "argument" between Book-Lovers and people who only watch the movies. He also is one of the three German translators of the mod (besides Assasin of Harad and Keltenfeuer). If you have any questions to Gorbag, feel free to ask him.
Dinopizzagamer: Dinopizzagamer is the newest (somewhat) serious discussions moderator on this Wiki. He makes memes, but apparently not moderator descriptions.
ComradeVladamirLenin

: 

ComradeVladimirLenin

 is the newest discussions moderator on this Wiki. He was added to the mod team after Catfishperson left. His job is ensuring that the will of the Wikitatorship is done and that glorious communism is upheld for all eternity. Long live Marx!
Inactive Discussions Moderators
Inactive Moderators are those that have not been on the wiki for a long time, though we hope to see them return.
Temporary Moderators
There are also some users who are temporarily promoted to discussions moderator in times of need on the wiki. These users will be promoted to permanent positions when the admins believe they are correct for the position. They are permanently promoted to the rank of Chat Moderator. They do not have personalized background colours but can be identified by the grey background and '@TEMP MOD' tag at the bottom of their posts. The one active temp mod is:
Inactive Temporary Moderators
The following temporary moderators are currently in-active, and have not been seen for quite some time.
Chat Moderators
Chat moderators monitor the wiki chat. They can kick users out of chat and ban them from chat. Unlike other types of moderators, they are not able to have personalized background colours. This is a sort of "initiate" moderator. Those who perform well are promoted further. At present, no users are in this category. None of our chat moderators have not appeared in quite a while, and so are considered Inactive.
What can Moderators do?
Chat Moderators
Chat moderators are users who have chat moderator status in chat to moderate a community's chat room. They can block users from chat, which will kick a user out of the chat and ban them from returning until a chat moderator or an admin unbans them from the users' contributions page, or if the ban expires.
Discussions Moderators
Discussions Moderators are users who have additional tools available to manage conversations in various features across the community where users are having social discussions. These tools are:
Removing and restoring threads and replies from any user.
Closing and reopening threads
In the Forum feature specifically, moderators also have the ability to manage Forum boards, move threads from one board to another, and highlight and un-highlight threads.
Moderating chat
Deleting blog comments
Editing and deleting article comments
Content Moderators
Content Moderators are users who have additional tools available to moderate specific parts of the community. These tools are:
Deleting and moving protected pages
Deleting and moving files
Undeleting pages and files
Rollback
Reupload files
Protecting and unprotecting pages
Patrol pages if the community has the RecentChanges patro feature enabled
Etiquette
As staff, all types of moderators are expected to follow certain rules. They can be found HERE.
"Can I be a Moderator?"
Short answer: No.
Long answer: We have more than enough mods to do the work we need done, and also have several other candidates for staff already. Please don't ask. However, if you prove yourself with devotion and hard work, it is always possible you will be added to the list of candidates.
Ad blocker interference detected!
Wikia is a free-to-use site that makes money from advertising. We have a modified experience for viewers using ad blockers

Wikia is not accessible if you've made further modifications. Remove the custom ad blocker rule(s) and the page will load as expected.