The Mace is a melee weapon, used by some Half-troll warriors and Southron warriors. It has increased knockback, normal reach, but its swing speed is only 65% when compared to a sword.
Half-troll mace
Edit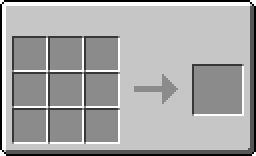 It is one of the cheapest weapons in the mod (as it only uses cobblestone and sticks, two resources that are really easy to get) if you can get the table to make it on. It deals 9.5 (

) damage and has 300 durability.
The Half-troll mace is crafted on the Half-troll crafting table using one stick and four cobblestone. They can also be bought from Half-troll scavengers for 11-21 (


to


).
Haradric mace
Edit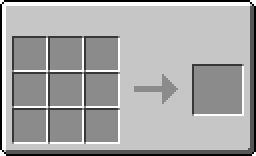 This weapon is the Southron equivalent of the warhammer. It's crafted using the same pattern as the Half-troll mace, but it uses iron ingots instead of cobblestone on a Haradric crafting table. It deals 9.5 (

) damage and has 400 durability.

The
charred Mallorn mace
is an exclusive drop from the
Mallorn Ent boss
and can not be crafted. It deals an incredible
12 (


)
damage each blow and has 1500 durability. It might be the perfect weapon for crude warmongers.

This mace can only be obtained in creative mode and can not be crafted. It works similarly to the Staff of Gandalf the White, dealing damage in a fireball to any "good" NPCs and animals, and also dealing area damage. As a melee weapon, it deals a mere 8 (

) damage, but has 1500 durability. Sauron used to wield it, but he has been removed from the mod since then.
Melee:

Axes •

Battleaxes •

Daggers •

Hammers


Maces •
Orc Skull Staffs •

Rolling Pins •
Swords
Polearms:
Battlestaves •
Halberds •

Lances •

Longspears


Pikes •

Spears •

Tridents •

Warscythes
Ranged:

Blowguns •

Bows •

Crossbows •

Slings
Throwing:
Conkers •

Fire-pots •

Plates •

Spears •

Termites •
Throwing Axes
Miscellaneous:

Balrog Whips •
Khamûl's Fire •

Mace of Sauron


Orc Bombs •

Staff of Gandalf the White
Ad blocker interference detected!
Wikia is a free-to-use site that makes money from advertising. We have a modified experience for viewers using ad blockers

Wikia is not accessible if you've made further modifications. Remove the custom ad blocker rule(s) and the page will load as expected.