Lime liqueur is an alcoholic drink made from limes.
Lime liqueur is brewed in a barrel with the usual three water buckets along with six limes.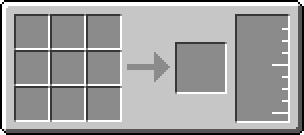 Obtaining
Edit
Lime liqueur may be bought from a Southron drink trader, who can be found in bazaars.
There are no positive buffs, nausea is the only effect you can get from this, other than filling your hunger bar.
| Potency | Alcoholicity | Hunger Restored | Saturation |
| --- | --- | --- | --- |
| Weak | 2.50% | | .6 |
| Light | 5.00% | | .9 |
| Moderate | 10.00% | | 1.8 |
| Strong | 20.00% | | 3 |
| Potent | 30.00% | | 4.5 |
Non-alcoholic:

Apple Juice •
Berry Juices •

Chocolate •

Grape Juice


Lemonade •

Mango Juice •

Milk •

Orange Juice •

Pomegranate Juice •

Water
Alcoholic:

Ale •
Araq •

Banana Beer •

Cactus Liqueur •

Carrot Wine •
Cherry Liqueur


Cider •

Corn Liquor •

Dwarven Ale •

Lemon Liqueur •

Lime Liqueur •

Maple Beer

Mead •

Melon Liqueur •

Perry •
Plum Kvass •

Pomegranate Wine •

Red Wine


Rum •

Soured Milk •

Termite Tequila •

Vodka •

White Wine
Magical:

Athelas Brew •

Dwarven Tonic •

Jungle Remedy •

Miruvor


Morgul-draught •

Orc Draught •

Poison •
Taurethrim Cocoa •

Torog Draught


Ent-draughts: Elfsong • Fangorn's Beard • Huorn Leaf
Moonflower • Riverweed • Sunfruit • Tears of Yavanna