Haradric bricks are the main building materials of the Southrons and are used to build many of the Southron structures.
Crafting
Edit
Haradric bricks are made with four white or red sandstone on a Haradric crafting table. Once the bricks have been obtained, they can be used to create - white or red - slabs, walls, stairs and carved bricks using the regular recipes with the same crafting table.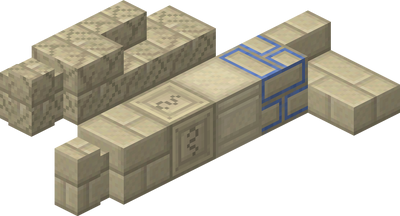 A lapis-trimmed variant (only from white brick) can also be obtained as of the Public Beta 26.
Cracked Haradric Bricks
Edit
To make the cracked variant, first craft regular bricks - white or red - (see above). Then smelt them in a furnace or any type of forge. The cracked slabs, stairs, and walls can now be made on a Haradric crafting table, using the normal Minecraft recipes.
Ad blocker interference detected!
Wikia is a free-to-use site that makes money from advertising. We have a modified experience for viewers using ad blockers

Wikia is not accessible if you've made further modifications. Remove the custom ad blocker rule(s) and the page will load as expected.