(see also: Bow)
The Gondorian Bow is a powerful ranged weapon used by the archers of Gondor and the Rangers of Ithilien. Dealing a decent amount of damage per shot, it has a regular draw speed, and a 40% range bonus. As a result, it is one of the best balanced bows in the mod.
Statistics
Edit
| Damage | Range | Draw Time (ticks) |
| --- | --- | --- |
| 8-14 ( to ) | 140% | 20 |
Crafting
Edit
The Gondorian Bow is crafted on Gondorian crafting table or Dol Amroth crafting table using 3 sticks and 3 pieces of string, just like a Vanilla bow.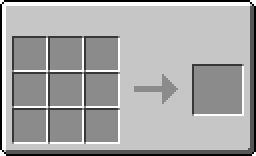 The Men of Gondor

NPCs: Gondorian • Levyman • Soldier (Archer, Banner Bearer, Tower Guard)
Traders: Captain • Market Traders
Items: Armour (Horse) • Bow • Equipment
Blocks: Beacon • Brick (Cobble) • Casket • Crafting Table
Structures: Beacon Tower • Fortress • Obelisk • Ruined Tower • Ruins • Settlements • Turret • Watchfort
The Men of the Blackroot Vale

NPCs: Soldier (Bowman)
Traders: Bowlord
Items: Armour • Bow
Blocks: Blackroot

The Men of Dol Amroth

Man-at-arms (Archer) • Swan Knight (Banner Bearer)
Traders: Captain
Items: Armour (Horse) • Equipment • Swan Feather
Blocks: Brick • Crafting Table
Structures: Stable

The Rangers of Ithilien

NPCs: Ranger of Ithilien
Traders: Captain
Items: Armour
Structures: Hideout

The Men of Lamedon

NPCs: Warrior (Archer, Hillman)
Traders: Captain
Items: Armour • Gambeson

The Men of Lebennin


The Men of Lossarnach


The Men of Pelargir


The Men of Pinnath Gelin

Ad blocker interference detected!
Wikia is a free-to-use site that makes money from advertising. We have a modified experience for viewers using ad blockers

Wikia is not accessible if you've made further modifications. Remove the custom ad blocker rule(s) and the page will load as expected.