Dwarven steel is the basic ingredient in all Dwarven equipment and armour.
Obtaining
Edit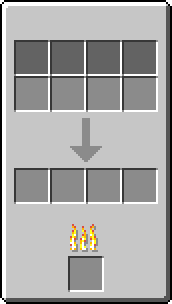 It can only be made by smelting iron ore (or ingots) and coal (or charcoal) together in a Dwarven forge, which can be crafted or found in mines. Because it uses coal, it is more costly to smelt than its Blue Mountains counterpart, Blue Dwarven steel.
Upon smelting a Dwarven steel ingot, the player earns the achievement "Dwarven Smith".
Aside from smelting the alloy, one can buy Dwarven steel from Dwarf miners, found underground in the Iron Hills.
Crafting
Edit
Dwarven steel is used in order to craft Dwarven equipment and armour, using normal crafting patterns on the Dwarven crafting table. Equipment made with Dwarven steel is sturdy and will not break easily, although they work slightly slower than Elven equipment.
For storage, it is also possible to craft Dwarven steel blocks.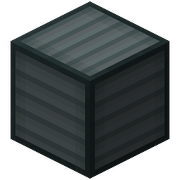 Ad blocker interference detected!
Wikia is a free-to-use site that makes money from advertising. We have a modified experience for viewers using ad blockers

Wikia is not accessible if you've made further modifications. Remove the custom ad blocker rule(s) and the page will load as expected.